Are you a Northern BC resident who dreams of becoming an actor? Or maybe you're simply curious about the world of film and TV production? If so, you won't want to miss Northern FanCon in Prince George from May 5-7. 
This annual pop culture convention is a celebration of all things nerdy, from comics and gaming to sci-fi and fantasy. And this year, Northern FanCon is taking things to the next level with an impressive lineup of guests and exhibitors, including Story Institute and its talented team of instructors.
Acting Inspiration!
If you're serious about becoming an actor, attending Northern FanCon is a great way to start networking and learning from the pros. And with Story Institute in attendance, you'll have access to some of the top acting schools in Prince George. Led by James Douglas and Michael Coleman, Story Institute is a unique learning environment that combines hands-on experience with expert guidance.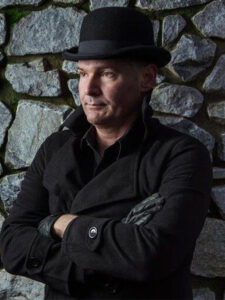 James Douglas is an award-winning actor, writer and producer, known for The Doctor's Case (2018) starring Denise Crosby (Star Trek), William B. Davis (X-Files), and Michael Coleman, Wicked Ways TV (2021) and Conquest (2023). At Story Institute PG, James brings his wealth of knowledge and expertise to aspiring actors, helping them develop their craft and navigate the industry.
Michael Coleman is another powerhouse in the world of acting and production. He is best known for his role as Happy the Dwarf in the hit TV series Once Upon a Time, but he has also worked as a writer, director, and producer on a variety of projects. Michael is passionate about helping actors find their voice and develop their skills, and his hands-on approach at the Story Institute has helped countless students succeed in the industry.  Michael will also be hosting multiple acting workshops over FanCon. Drop in and see us!
Celebrities at FanCon 2023
But James and Michael are just two of the talented guests you'll meet at Northern FanCon 2023. Other notable guests include Adam Baldwin (Firefly, Chuck), Mary McDonnell (Battlestar Galactica, Dances with Wolves), and Erin Cahill (Power Rangers Time Force, Saving Grace). There will also be plenty of exhibitors, artists, and cosplayers to keep you entertained throughout the weekend.
Full-Ride Acting Scholarship
And if you're looking for an extra incentive to attend Northern FanCon and catch the Story Institute team in action, consider the Kirby Morrow Memorial Scholarship. This NEW full-ride acting scholarship, valued at $10,900, is available to help anyone passionate about acting and want to pursue it as a career. Kirby Morrow, who passed away in 2020, was a beloved voice actor who lent his talents to countless anime, video game, and cartoon characters. This scholarship is a fitting tribute to his legacy and his passion for helping others pursue their dreams.
Apply here – Kirby Morrow Scholarship
In conclusion, Northern FanCon 2023 is shaping up to be an unforgettable event for anyone interested in the world of pop culture, film, and TV production. With the Story Institute in attendance, you'll have access to some of the top acting schools in Prince George, as well as a chance to learn from industry veterans like James Douglas and Michael Coleman. And if you're serious about pursuing a career in acting, don't miss the opportunity to apply for the Kirby Morrow Memorial Scholarship. We look forward to welcoming you to the Story Institute in Prince George in the future!