Aspiring actors often dream of being on the big screen or performing on stage, but the path to success in the entertainment industry can be challenging. One of the best ways to develop the skills and knowledge needed to succeed is by attending a reputable acting school. In Vancouver, there are several options to choose from, but one stands out among the rest – Story Institute.
Story Institute is a leading acting school in Vancouver that has earned a reputation for providing top-quality training and mentorship to aspiring actors. Established from a lifetime career in acting, the school has been helping actors of all levels hone their craft and achieve their goals. Here's why the Story Institute is the best choice for actors looking to take their careers to the next level.
Experienced Actors
First and foremost, Story Institute has a team of highly experienced and qualified instructors who are passionate about helping their students succeed. Michael Coleman, James Douglas, Maggie Blue, and Devin Dalton are just a few of the talented instructors who teach at the school.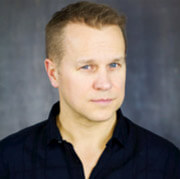 Michael Coleman is an accomplished actor with over 25 years of experience in the industry. He has appeared in numerous films and TV shows, including The Twilight Saga: New Moon, Arrow, and Once Upon a Time. In addition to acting, Coleman is also a successful voice actor, having worked on several popular animated shows, including Dragon Ball Z and Inuyasha.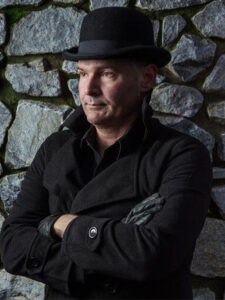 James Douglas is another talented instructor at the Story Institute. James has been acting for over two decades and has worked on a variety of film and TV projects. Some of his notable credits include The X-Files, Supernatural, and Stargate SG-1.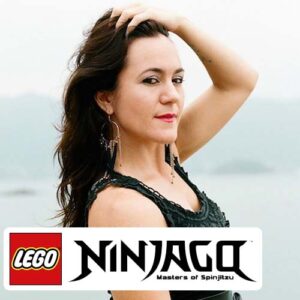 Maggie Blue is a seasoned actor and filmmaker with a wealth of experience in the industry. She has appeared in several films and TV shows, including the critically acclaimed Canadian series Corner Gas. Blue is also an award-winning filmmaker, having directed and produced several short films.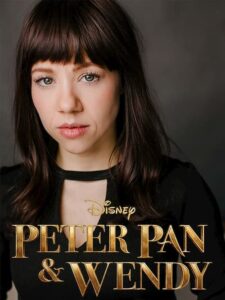 Devyn Dalton is a talented actor who brings a wealth of experience to the Story Institute. She has appeared in several movies and TV shows, including "Rise of the Planet of the Apes," Nickelodeon's "A Fairly Odd Christmas", "Escape from Mr. Lemoncello's Library."
Devyn has worked alongside the legend Steven Spielberg in the feature "The BFG" and has a long list of accolades, including: 
Percy Jackson: The Sea of Monster, Godzilla, Once Upon A time, Arrow, Supernatural, A Series of Unfortunate Events, X-files, Wonder and Legion.  Marvels X-men: Dark Phoenix, Skyscraper and The Predator. "Barbies Rock N' Royal" movie, "My Little Pony: Friendship Is Magic."
BECOME AN ACTOR WITH PROFESSIONAL GUIDANCE
In addition to their impressive resumes, the instructors at the Story Institute are also dedicated to helping their students succeed. They provide personalized feedback and guidance to each student, helping them to identify their strengths and weaknesses and develop a plan to improve their skills.
Another key benefit of attending Story Institute is the lifetime mentorship that is offered to all students. This means that even after you graduate, you will have access to ongoing support and guidance from your instructors. This can be invaluable in an industry where connections and networking are crucial.
What should actors look for when choosing an acting school?
Here are a few key attributes to consider:
Experienced instructors – Look for schools that have instructors with a proven track record of success in the industry.
Personalized feedback – It's important to receive personalized feedback and guidance to help you improve your skills.
Industry connections – Look for schools that have connections in the industry and can help you make valuable connections.
Opportunities for growth – You want to choose a school that will challenge you and help you grow as an actor.
The Story Institute checks all of these boxes and more. The school has a strong reputation in the industry and has helped many aspiring actors achieve their goals. Whether you're just starting out or you're looking to take your career to the next level, Story Institute can help you get there.
What our acting students say
Here are a few Google reviews from satisfied students:
"Story Institute is an incredible place to learn the craft of acting. The instructors are knowledgeable, experienced, and passionate about helping their students succeed. The school provides a supportive and welcoming environment that encourages growth and creativity. I would highly recommend Story Institute to anyone who is serious about pursuing a career in acting." – Sarah L.
 "Story Institute has been an amazing experience. The instructors are all incredibly knowledgeable and approachable, and they make the classes fun and engaging. I feel like I've learned so much, and I'm excited to continue my journey as an actor with their guidance and support." – Mark R.
 "I had the privilege of attending the Story Institute, and it was one of the best decisions I've ever made. The instructors are incredibly talented and supportive, and the school provides a wealth of resources and opportunities to help students succeed. I feel confident and prepared to pursue a career in acting thanks to the skills I've learned at Story Institute." – Jennifer S.
 "Story Institute is the best acting school in Vancouver. The instructors are all amazing, and they create a supportive and inspiring environment for their students. I've learned so much and grown so much as an actor since starting at the Story Institute. I highly recommend this school to anyone who wants to pursue their passion for acting." – Alex P.
In conclusion, Story Institute is the top choice for aspiring actors in Vancouver. With experienced instructors, lifetime mentorship, and a reputation for excellence in the industry, the school provides the training and on-going support needed to succeed as an actor.