Child actors – How to become a child actor in Vancouver
One of the more common themes when chatting with parents who ask about getting their children involved in film and television isn't about finding the right answers, it's about finding the right questions. In this article we will hopefully help guide you to both the questions and answers needed to ensure your child, or children have every opportunity to pursue acting in what has grown into one of the biggest film destinations in the world.
The three main areas or steps of the process break down into:
How do children learn the skills and tools needed to perform professionally.
How to find work.
How to create more work through consistency and growth.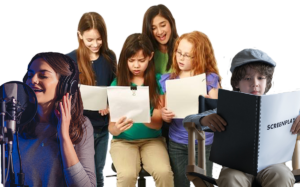 Step One | Acting Training
Acting is a learned skill. Anyone can do it. Honestly. It is a combination of technical and organic assessment, exploration, and craftsmanship. It is the study of human behaviour and the "math" behind what motivates us, and how relationships, environment, time, and other factors affect these motivations. It is a learning how to access our emotions at will, how to ground our nerves and turn nervous energy into excitement, and how to draw upon real life experiences to parallel the stories we are telling.
The secret to acting is to not act at all. To not be engaging or interesting, but rather engaged or interested. It is to create a truthful universe or scenario that we fabricate thorough imagination and analysis and then believe these ideas and people to be facts and truth when we perform.
The cream aways rises to the top. The first questions every actor should not ask is…
"How do I get an agent?"
"How do I get on TV?"
"How do I find roles?"
It should be "How do I get really good at this?" and this should be done through learning from those who already embody the same habits and success you are seeking for yourself.
Acting is a learned skill and while luck, looks, and timing can play a role, they are not a recipe for consistency or ongoing success. Train. Train smart. Fall in love with playing, self-awareness and self-analysis, and human behaviour. Adults who learn to be actors later in life spend a considerable amount of time learning how to be a kid again. How to suspend disbelief, how to role play, how to get so immersed in their games and play that it is hard to tell if it is real or not.
Fortunately, kids don't often need these steps as they live in this place of play already. Now all they need is to learn the structure of human behaviour so they can recreate it in their modes of play for auditions and performances.
And while some professions require different levels of schooling or life experience to learn what is required, actors simply need to have experiences being humans with wants, fears, goals, etc. and kids and teens can do this as easily as adults from a very early age.
So, step one, train. Train smart. Have fun. Enjoy this part of the journey and commit to this growth for all your days. It won't just make you a better actor, it will also help you be kinder, more empathetic, and self-loving in all you do.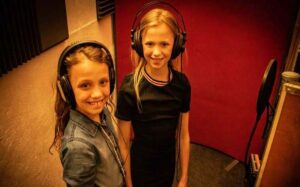 Step Two | Representation
Actor don't find auditions, nor do they negotiate contracts. Our agents and managers do this and they are valuable members of our team.
So how do you find one?
The first thing to consider is the fact that these amazing people work 40+ hours a week for their roster of performers and do so with no money given up front, no money required as they find you auditions, and the only time they are paid is after you get paid. And they get 15% while you get 85%. And usually all the credit. These are really wonderful business partners, and you need to find a teammate, or agent/manager, who believes in you and is inspired to be a part of your journey.
You want to find someone who is a great communicator, has aligned goals and expectations for your career at each stage of your development, and someone you can rely on for advice and guidance when needed.
Agents have the benefit of having lots and lots of actors seeking their attention for representation, and based on what you've read above, you can see why they can, and should, be selective in who they choose to represent.
They ideally want someone who is going to book paid work so their investment of time and energy eventually results in them being paid as well. And this comes down to a few things:
Who can they get in the casting rooms? Who is working smart and is likely to book work?
The two best ways to make yourself appealing to casting when you start out is training and experience. If you've booked paid work already, you are a proven artist, and your reputation will follow you. If you haven't booked anything yet, don't worry. A trained actor who hasn't been "discovered" yet can be equally appealing as casting directors look to continuously generate excitement and curiosity in directors and producers.
The following link is a wonderful list of many of Vancouver's top talent agencies and contact info: https://www.vancouveractorsguide.com/listings/agencies
Once you have the following list complete, you should put together your submission packages to submit to the agents/agencies you find most interesting.
Submission Package Checklist:
Once you have a few meetings scheduled, you should meet with the interested agents and answer their questions as you ask your own. Remember, you are looking for a partner, not a boss or an employee.
What kind of roles do they see you doing?
Do they represent TV and Film and Voice-Overs? Or just one or the other?
What is something actors on their roster do that makes them happy?
Ideally, you will have a few agents/managers interested and you will sign with the agent/manager who aligns best with your long-term goals and values.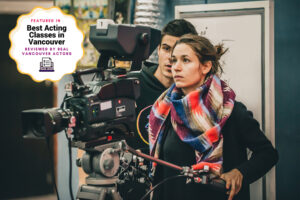 Step Three | Consistency
Anyone can get lucky and book something once based on looks or like. But how do you become one of those actors who seems to work all the time?
Create a brand that is synonymous with the things that make casting directors and agents look great. Be professional. Be prepared. Be on time. Be capable of direction.
Do this with every audition, every performance, and every encounter and you will find yourself at more and more auditions and eventually on more and more sets and in more and more
sound studios.
In summary…
Don't rely on looks or like. Focus on being really good at acting.
Have fun. Acting should be fun.
Be kind. People like working with kind people.
Repeat